Processed Flying Fish Food "AgoGoma"
Food additive-free fish flakes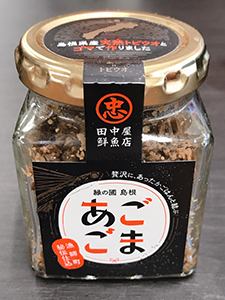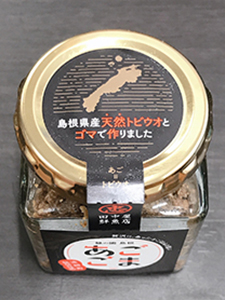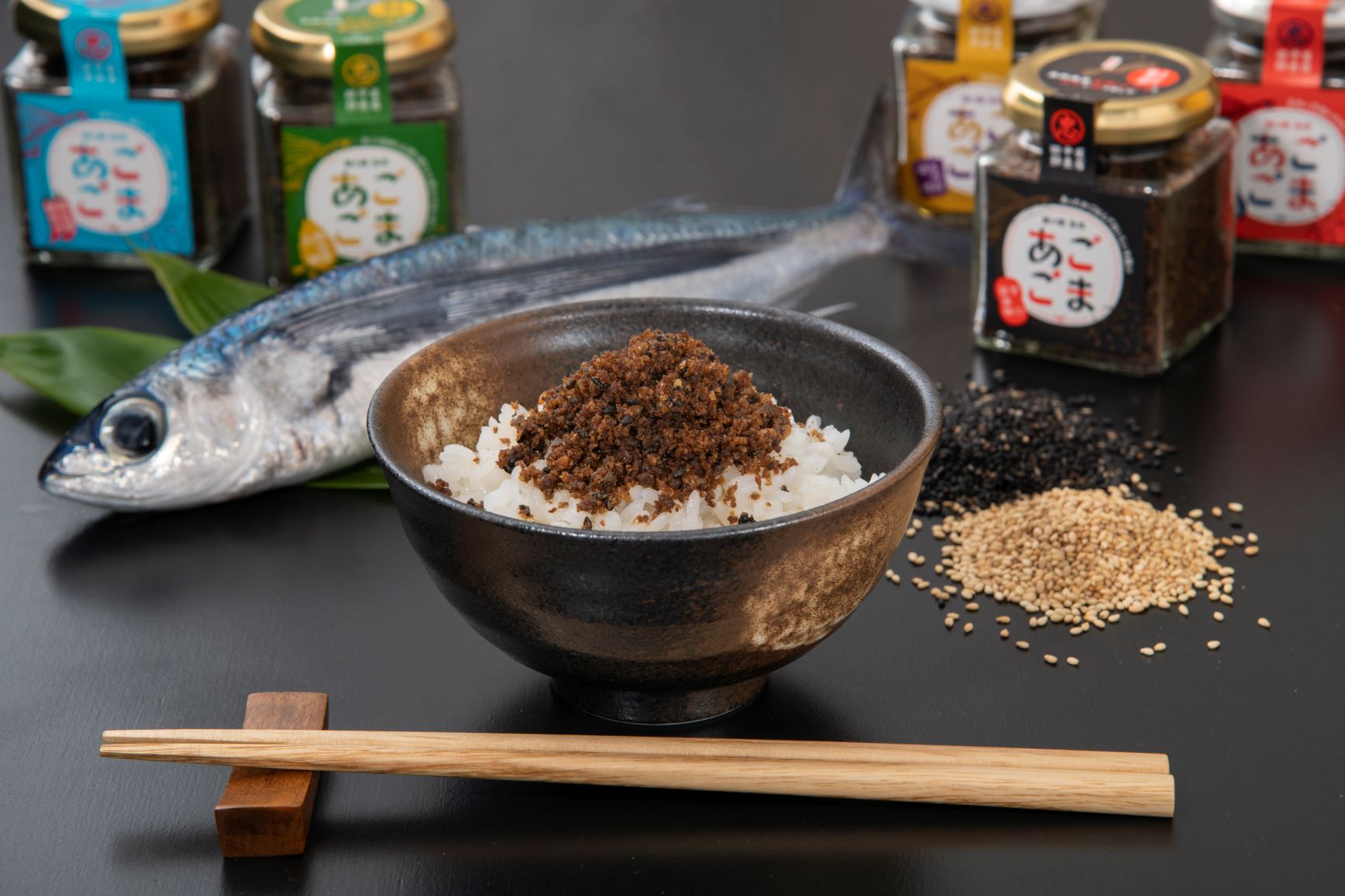 No food additives.
Can be stored at room temperature when unopened.
These flakes are made from flying fish from Shimane Prefecture.
No food additives are added, and it is rich in calcium and bluefish nutrition. It is a tasty and healthy food for everyone from small children to the elderly.
This product was developed in order to focus on the unique taste of flying fish and to spread its value throughout Japan and the world. There are still very few products on the market that use the same type of flying fish. It is highly versatile and can be used to mix with rice, as a topping for noodles and salads, as a soup base, and as a seasoning for stir-fries.When unopened, it can be stored at room temperature.
Product Details (see PDF data)
Bacteria tested (see PDF data)
Name/AgoGoma(sweet soy sauce flavor)
Ingredients: Flying fish (from Shimane Prefecture), sesame seeds, soy sauce, sesame oil, mirin※, brown sugar, (contains sesame seeds, wheat and soybeans)※type of sweet rice wine used in cooking
Contents / 80g
Seven flavors!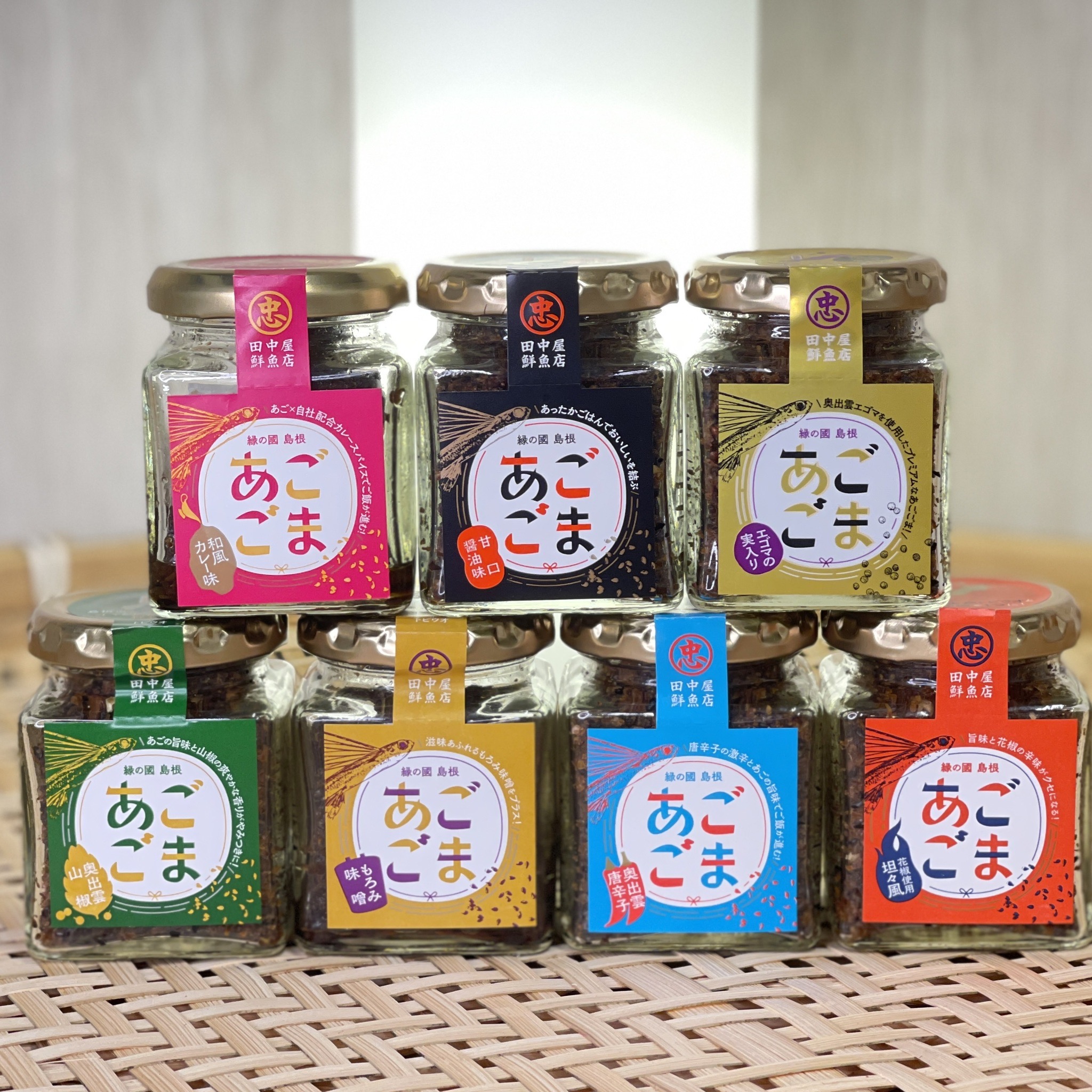 (1)Sweet soy sauce flavor
(2)Sichuan pepper
(3)Moromi-miso
(4)Japanese pepper
(5)Japanese chili pepper
(6)Egoma seed
(7)Japanese curry flavor
In the production of processed seafood products, we not only focus on the deliciousness of high-class fish, but also on hidden species of fish that are only consumed in certain regions.
We are committed to creating tasty and healthy products by communicating the unknown appeal of these fish.