Blog
Celebration – Acquisition of HACCP Certification 2022/06/15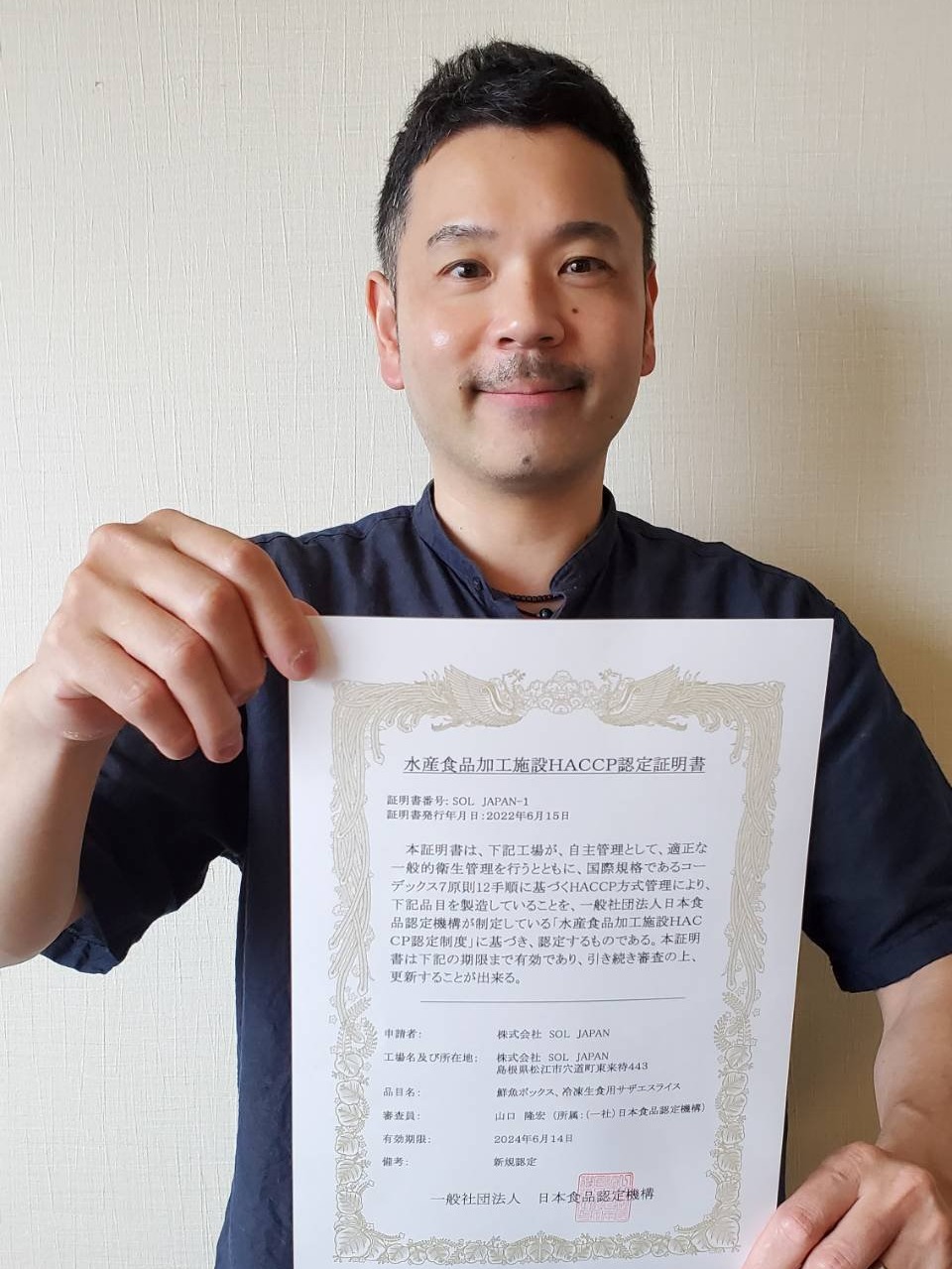 Celebration – Acquisition of HACCP Certification 2022/06/15
We are pleased to announce that we have received our long-awaited HACCP certification from the Japan Food Certification Organization (JFCO).
This is a very proud and valuable achievement for our company, whose business has not progressed as expected due to COVID-19.
Now we can further expand our exports to the US. This is truly a new start.
To achieve this, we will strengthen our manufacturing facilities and management system.
The following two types of products will be addressed by this certification.
(1) Boxed fresh fish from Shimane Prefecture
(2) Frozen processed sashimi products of turban shells from Shimane Prefecture
Frozen processed turban shell products, in particular, have undergone very strict inspections by the Japan Food Certification Organization and received HACCP certification.
Going forward, we will take even greater responsibility for food safety, and the entire company will work together to achieve this goal.
Finally, I would like to thank Mayumi Tachibana, our executive director, who played a central role in our efforts to obtain HACCP certification.
I would like to thank the staff for their support and all those who have been involved.
We look forward to working with you in the future.
Thank you very much.
Representative Director Shinichi Tanaka