Blog
The world's proudest Matsuba crab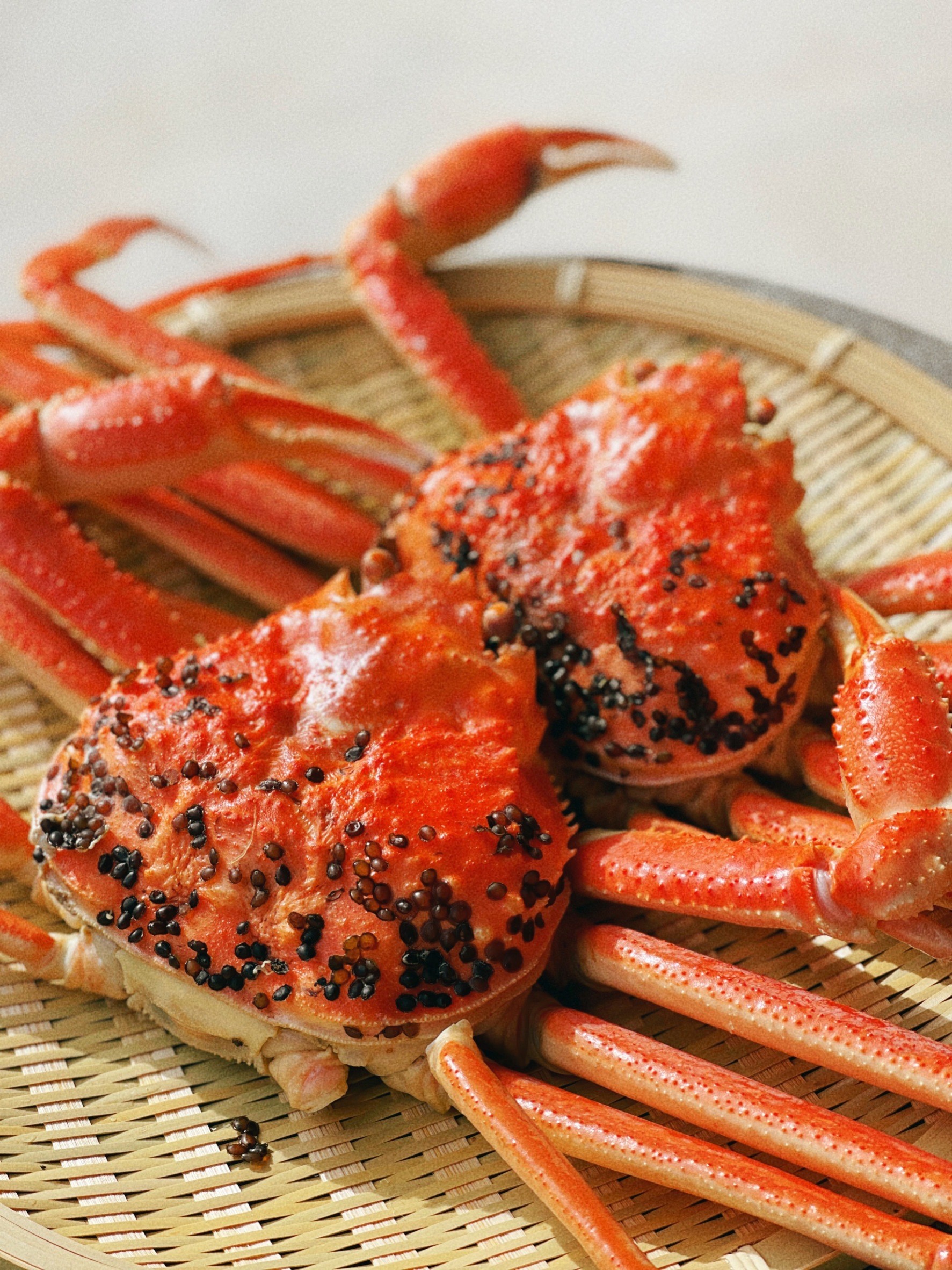 Matsuba crab is a type of snow crab. Matsuba crabs are caught and landed in the waters around Oki Island in Shimane Prefecture between November and March.
The sea around Oki is at the end of a volcanic belt extending from the continent, and is rich in nutrients from the rich forests of Oki Island. There are also some of the world's best natural fishing reefs, making the environment too luxurious for crabs. The sweet and full-bodied Matsuba crabs grow because of the high quality seafood they eat, and they have a long time to grow because of the no-fishing period to prevent overfishing and protect resources.
Matsuba crabs in Oki are caught in crab cages during a limited period from the end of November to the end of February of the following year. This is a unique fishing method that only Oki fishermen are allowed to use.
Crab cage fishing is a primitive fishing method in which a basket filled with bait is sunk to the bottom of the sea and the crabs wait in it.
In general bottom trawling, sand inevitably gets mixed in the shell and spoils the taste of crab miso, but Oki Matsuba crabs caught in crab cages have almost no sand mixed in. Also, because there is no stress during the catch, the flavor of the meat is very different from that of bottom trawling.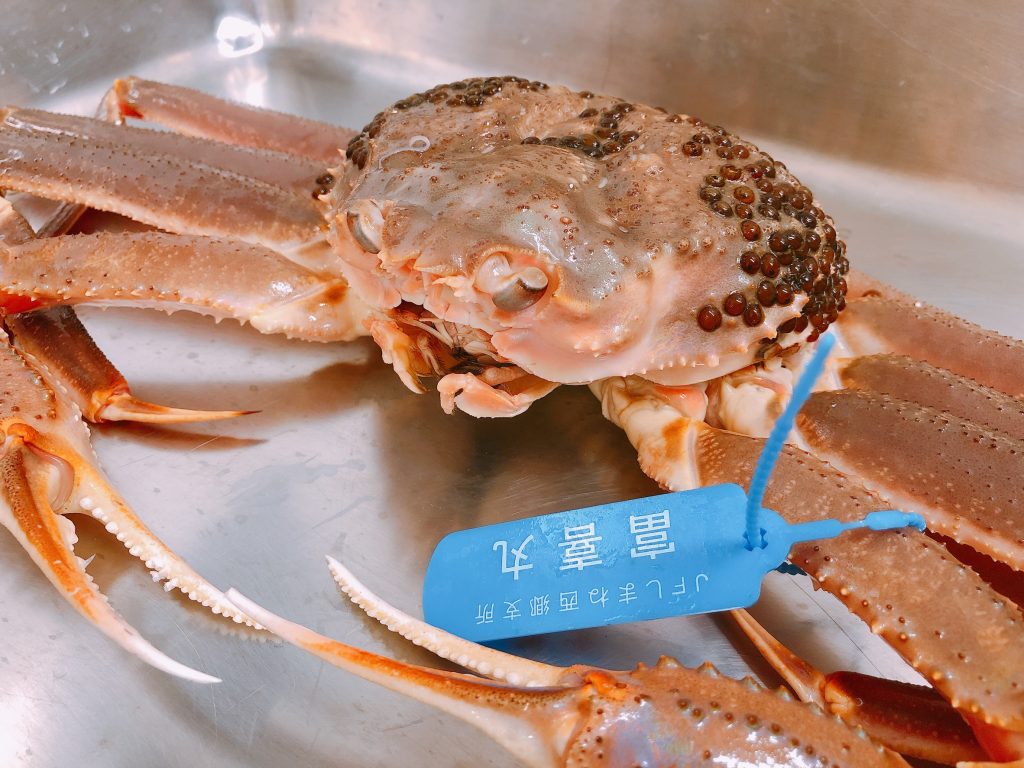 Freshness is the key to Matsuba crab. Cooking them while they are still alive is the best way to enjoy their original rich flavor. Oki's Matsuba crabs are of the highest quality, as the fishermen risk their lives to catch each one, land it, and deliver it to the customers.
We deliver Matsuba crab to restaurants in Singapore and Canada. It has been very well received by our local customers.